Altered with Love by Jackie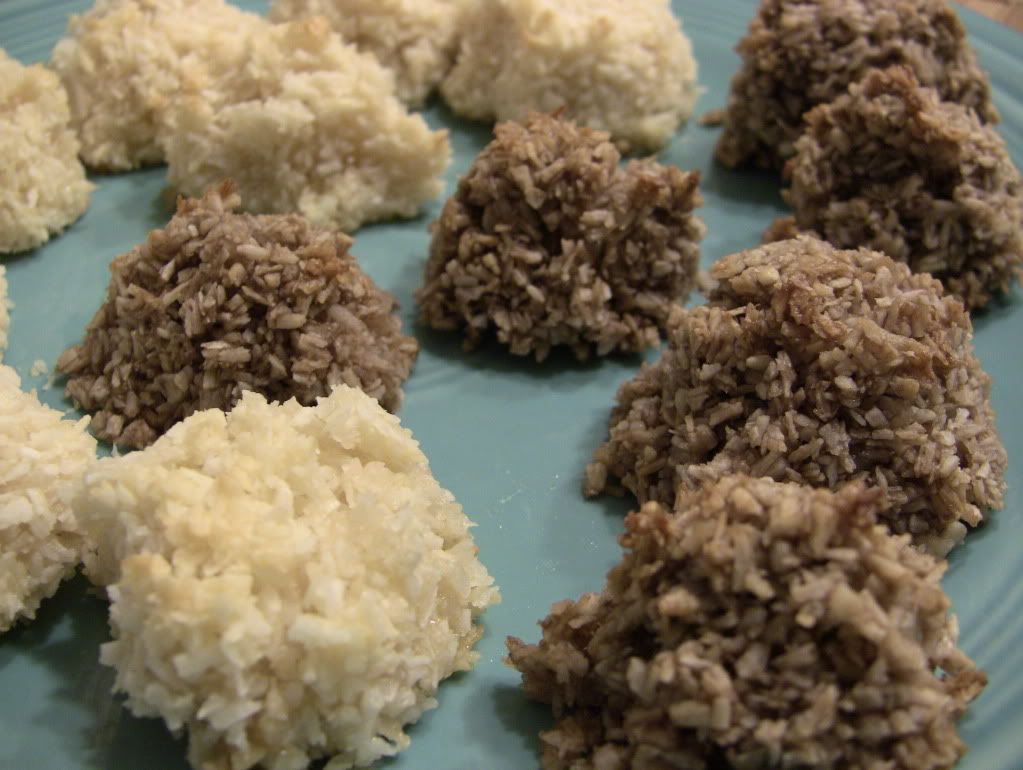 I found a macaroon recipe on the back of my shredded coconut, it sounded so yummy! So I did what I had to do....altered it to make it paleo!
Ingredients:
2 egg whites
1/4 tsp sea salt
1/4 cup raw honey
1/4 cup 100% maple syrup
1/4 tsp pure vanilla
1 1/2 cup unsweetened shredded coconut
Directions:
Preheat oven to 325
Mix the egg whites and salt for 2-3 minutes. Hand blender works best.
Then add in the honey and maple syrup mixing for another minute or so. Add in the flavoring and coconut and mix until all the coconut is coated with the sweeteners.
On a greased (olive oil) cookie sheet. Place rounded spoonfuls of the mixture about 1 inch away from each other. The first batch will make approx 9.
What I did with the left overs was add in about 1 tbsp of unsweetened cocoa powder- you can add more or less depending on how much chocolate you like. Once the first batch came out, I cooked the rest of the macaroons the same way, just in chocolate flavor. Both are really delicious!!
Cook 15 minutes or until tops start to brown.